"Your Biography is your Biology"
"The moment you change your perception is the moment you rewrite the chemistry of your body"
"Your Body Speaks Your Mind"
"Experience the mystery of pain, open to it, allow it. When you do, the experience shifts - What basically generates PAIN is the defense against it"
Registered Massage Therapists, Acupuncture & Reiki
Welcome to Heart & Soul – Your Conscious Choice For Registered Massage Therapy, Acupuncture, Reiki & Healing Body Work in Vaughan, Maple Ontario. The body and mind are inseparable. Our repressed emotions, our early childhood survival strategies, our fears, disappointment, grief, and anger all have a direct and profound effect on our physiology and subsequently on our immune system and our health.
Massage Therapy in Vaughan, Body Massage, and Deep Tissue Massage with the Best RMT in Maple & Thornhill Woods…
Joan Marshall is so much more than a Massage Therapist! I first met Joan a year ago and wow what a ride! Warm and caring, intuitive and wise. Whenever leave my massage not only is my body feeling better but my mind and spirit are at peace. Anyone would benefit from Joan's great treatment. I highly recommend her.
I have been to many Massage Therapists in my area trying to find the right 'fit'. I really don't find the 'Factory Massage' settings very relaxing , plus you never get the same RMT twice! I LOVE going to see Joan for the entire package! A warm, peaceful, welcoming environment which always smells AMAZING because she uses natural botanical oil essences to lift my spirits! She even lets ME pick the music I like …Joan's Massage IS the best..bar none!
Great experience from beginning to end . Thank you for teaching me some Meditation and Breathing techniques during the massage to help me stop smoking!
Joan's massage was like no other I have ever experienced! With The combination of Reiki using essential oils AND MASSAGE I felt like she massaged her OWN positivity right into my body ! My depression, anxiety and worries were lifted after my amazing session with Joan !
Joan just has a way. I can't even describe how she helped me connect my mind and body to help me work through my pain. I have suffered with Fibromylagia for many years and through Joan's Body & Mind healing techniques, I am able to find some relief. I am so grateful for your help!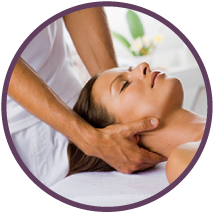 Registered Massage Therapy
Registered Massage Therapy treats a wide variety of conditions that affect tendons, ligaments, soft tissues and joints.
In today's fast moving world, RMT's help you restore and maintain optimal health and pain-free function of your body.
Reiki Healing & Relaxation
Reiki is the Universal Life Force Energy which flows around and through all living things. It is also referred to as 'light' 'chi' "qi' or 'prana' .
Reiki is a Japanese technique for stress reduction and relaxation that promotes energy healing, harmony & balance
Acupuncture & Chinese Medicine
Acupuncture is Traditional Chinese Medicine (TCM) used to treat pain and relieve discomfort associated with a variety of diseases and conditions.
Best Acupuncture Treatments benefits include the relief of discomfort   from chemotherapy, tooh ache, back pain, rhinitis and more..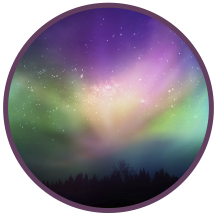 Therapeutic Cupping Massage
Cupping therapy is an ancient form of alternative or deep-tissue massage that uses cups to create suction on your skin for a few minutes. 
Cupping benefits include: help with local pain relief, inflammation, blood flow, muscle relaxation and well-being.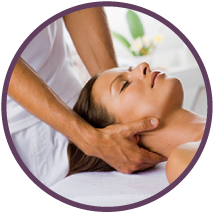 Registered Massage Therapy
Registered Massage Therapy is a Necessity in this fast moving world we live in. When you work full time , then make sure your kids make it to all their extra curricular activities, when is there time left for YOURSELF ?
Reiki
Reiki is the Universal Life Force Energy which flows around and through all living things. It is also referred to as 'light' 'chi' "qi' or 'prana' . Reiki is channeled in accordance with Divine Intelligence with the intention of providing healing energy through the Chakras for the highest good. 
Signature Treatments
Heart & Soul Signature Treatments are Uniquely designed to enhance your health , relax , rejuvenate and pamper you beyond measure. They have numerous health & wellness benefits.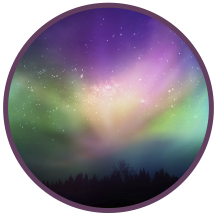 Soul Services
We offer services to nurture your awakening soul & inner spirit too! Using a variety of modalities including Chakra Balancing, Qigong, Sound & Art Therapy, we use our intuitive gifts to get to the root cause of our client's energetic blockages, which could be causing dis-ease or emotional disharmony