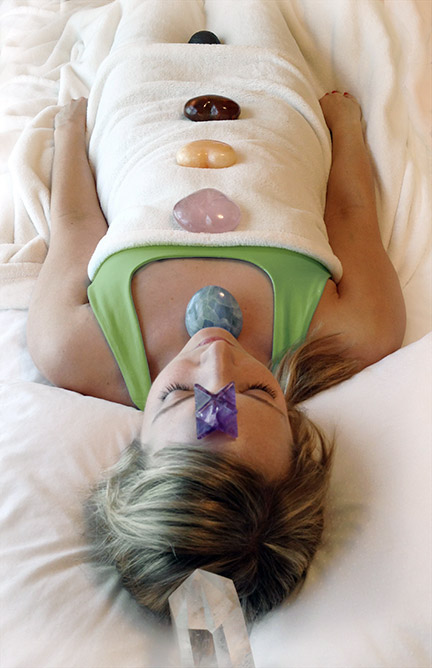 What is Reiki & Energy Healing?
Reiki is the Universal Life Force Energy which flows around and through all living things ..
It is also referred to as 'light' 'chi' "qi' or 'prana' . Reiki is channeled in accordance with Divine Intelligence with the intention of providing healing energy through the Chakras for the highest good . It is subtle and cumulative, meaning the more Reiki Energy builds up in your system, the more it helps to restore balance and 'flow' to all body systems . Sessions are intended to promote emotional , and physical balance and healing , and can also help connect one to their 'higher self' . Reiki paired with Breathwork is profoundly healing , elevating and transformative. It allows the breath to flow naturally while providing energy where it is required and releasing energy which is blocked and which no longer serves us . Crystal Reiki & Chakra Balancing are available at Heart & Soul Studio as a stand alone session OR can be a highly effective add on "infused' into your Massage Therapy Session!
What is Chakra Balancing?
Chakra means "wheel" and refers to energy points in your body. They are spinning disks of energy that should remain "open" and aligned for optimum energy and health . These centres correspond to bundles of nerves, major organs, and areas of our energetic body that affect our emotional and physical well-being. During Reiki Sessions we work with and unblock stagnant 'chi' through the Seven Main Chakras .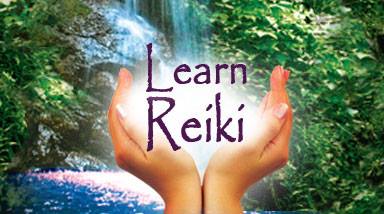 REIKI LEVEL 1 CERTIFICATION WORKSHOP
In this FULL DAY life enriching course you will learn:
 How to Smudge for self-clearing
A Brief History of Usui Reiki
Hand positions for treatment of yourself
Hand positions for treatment of others
Practical Applications to incorporate Reiki Healing into daily life
Guided meditations for grounding /opening your heart
Introduction to the Chakras & Breathwork
Introduction to using Essential oils & Crystals for healing
Hands on attunement
Hands on in class practice
$175.00 plus HST ($50.00 Deposit required)
Includes a Comprehensive Manual , Smudge Spray , Healing Crystal & Angel Card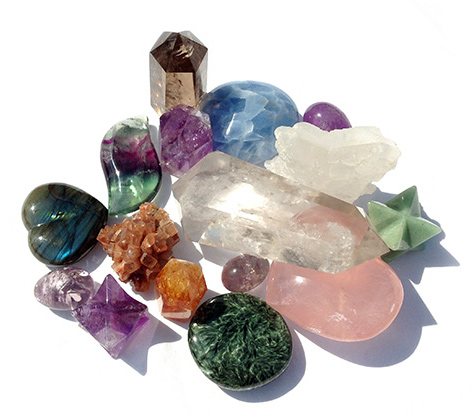 REIKI LEVEL 2 CERTIFICATION WORKSHOP
Your Journey Continues ….
In this FULL DAY life enriching Course you will learn:
To Review Principles of Reiki and Power Symbols

Guided grounding & heart opening meditations

Affirmations

Learn about the Main Chakras, their benefits , working with blockages and body scanning

Learn & practice how to give a full treatment

Protection of self and others

Learn how to 'beam' healing energy

Attunements to level 2 symbols

In class hand on reiki healing

Guidance for professional and safe practice

Certificate of completion

Comprehensive manual
$225.00 plus HST
(
Bring a Friend and you save 25$ each)
Includes a Comprehensive Manual , Smudge Spray , Healing Crystal & Angel Card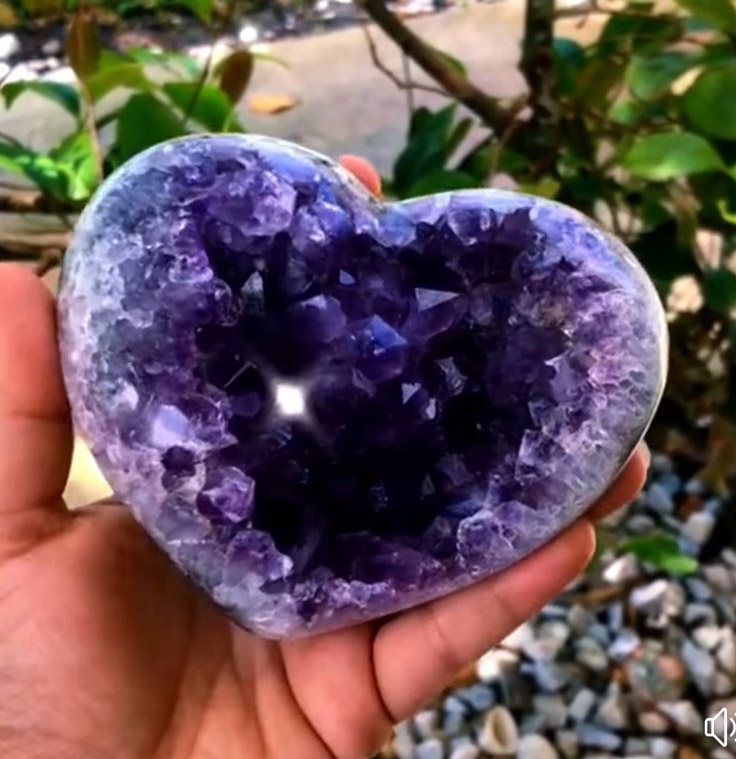 CRYSTAL HEALING REIKI SESSIONS
Includes 2 or more of the following modalities :
Guided Meditations
Breath-work & Grounding
Chakra & Crystal Balancing & Healing with Essential Oils
Massage & Acupressure
Embodiment Practices & Higher Self Connection
Sound Bath
Message from Spirit
Mini Oracle Reading
(90-120 minute sessions) $ 175.00 plus HST