You can expect enhanced safety precautions taken before, during and after your treatment. 
We are  doing everything we can to ensure to Treat our clients with Massage Therapy and Acupuncture safely and responsibly, in accordance with the Ontario government's guidelines for safe practice.

Some of our new health and safety measures include:
Mandatory Mask Policy for patients, visitors, practitioners and staff
Screening all patients and practitioners for contact with and symptoms of COVID-19 prior to treatment
Hand sanitizer available before entering and throughout the clinic
Completion of Proper use of PPE and Sanitation Practices courses for practitioners and staff
Increased sanitation schedule of all high-touch surfaces
Removal of all items that are unable to be properly sanitized
Informational signage at entry and throughout the clinic
Increased sanitation of all linens between patients using antibacterial rinse and highest heat possible
Increased time between appointments to allow for complete and thorough sanitation between each patient
For your appointment, We ask that you: 
Can confirm that you do not have symptoms of COVID-19 (Fever and/or new persistent cough, difficulty breathing)
Please bring your reusable or medical face mask – you will need to wear a face mask during treatment. If you do not have one, one will be provided for you.
To book an appointment, please give us a call or text (416)801-4517 or send an email to [email protected] and we  will get back to you as soon as we can.  We appreciate your patience and we are very excited to see you soon. 

Be well and stay safe
Joan & Associates
Heart & Soul RMTS-REIKI & ACUPUNCTURE
---
WE ARE OPEN DURING THE DECEMBER LOCKDOWN in YORK REGION
2020 has been a challenging year for all of us, having to navigate new ways of living through the COVID-19 pandemic. We are all in different boats in the same crazy storm. It brought with it a new level of ACCEPTANCE about what we can change and what we cannot change, learning to pivot and adjust to provide solutions to all the changes and challenges we were forced to manage. Through it all, we have come together to rally our greatest strength, THE HUMAN SPIRIT! People were asking "What is the silver lining in all of this?" We are feeling more gratitude and new appreciation for our many blessings. This has helped tremendously in getting through it all, as well as immersing ourselves in a number of creative and other projects we've been putting off for so long.
We have had to find NEW ways to live together, and apart, all the while re-emphasizing what is most important. Our health, our families, including our unconditionally loving pets, have brought us so much solace and comfort during these challenging times. We also have a greater appreciation for our cherished Heart & Soul clients, our amazing team members & practitioners, and our supportive community at large.
In addition to our expert Registered Massage Therapy Services Heart & Soul ALSO offers Reiki Sessions and Training (Energy Medicine- Qigong – Chakra Balancing- Breathlight (TM) Meditation Sessions), Registered Psychotherapy, as well as Traditional Chinese Medicine (Acupuncture-Cupping-Tuina Massage and Herbal Medicine) and Oracle Card Readings.
Healthy ways to strengthen your immune system
Your first line of defense is to choose a healthy lifestyle. Following general good-health guidelines is the single best step you can take toward naturally keeping your immune system strong and healthy. Every part of your body, including your immune system, functions better when protected from environmental assaults and bolstered by healthy-living strategies such as these:
Eat a diet high in fruits and vegetables.
Exercise regularly. (minimum 40min. 4x per week)
Maintain a healthy weight.
If you drink alcohol, drink only in moderation.
Get adequate sleep-7 to 9 hours per night
Take steps to avoid infection, such as wearing a mask, washing your hands frequently and thoroughly and social distancing
Try to manage stress through breathing exercises, yoga, meditation and by receiving regular bodywork treatments such as massage therapy, acupuncture, stretching and reiki.
Ways to elicit the relaxation response
Several techniques can help you turn down your response to stress. Breath focus helps with nearly all of them:
Deep breathing benefits
Deep breathing also goes by the names of diaphragmatic breathing, abdominal breathing, belly breathing, and paced respiration. When you breathe deeply, the air coming in through your nose fully fills your lungs, and the lower belly rises.
For many of us, deep breathing seems unnatural.
Shallow breathing limits the diaphragm's range of motion. The lowest part of the lungs doesn't get a full share of oxygenated air. That can make you feel short of breath and anxious.
Deep abdominal breathing encourages full oxygen exchange — that is, the beneficial trade of incoming oxygen for outgoing carbon dioxide. Not surprisingly, it can slow the heartbeat and lower or stabilize blood pressure. Deep breathing paired with
Progressive muscle relaxation
Repetitive prayer
Guided imagery
Receive regular bodywork treatments, including massage therapy, acupuncture, stretching and reiki
We also recommend taking a good multi vitamin or extra C, D, Zinc and Elderberry to improve immune health.
HOLIDAY HOURS
Monday, December 21 10 AM – 9 PM
Tuesday, December 22 10 AM – 9 PM
Wednesday, December 23 10 AM – 9 PM
Monday, December 28 10 AM – 9 PM
Tuesday, December 29 10 AM – 9 PM
Wednesday, December 30 10 AM – 9 PM
CLOSED December 24, 25, 26, 31 and January 1
From our Heart & Soul to yours, we want to thank you for allowing us to help you again this year. Many thanks for entrusting your friends, families and co-workers to the excellent care received here. We wish you a happy, healthy, safe and reflective Holiday Season with an abundance of blessings in 2021!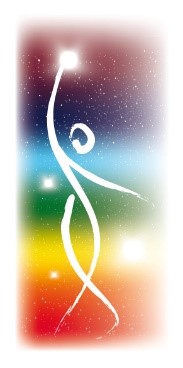 Joan & Associates