Heart & Soul Signature Treatments are uniquely designed to enhance your health, relax, rejuvenate and pamper you beyond measure. 
They have numerous health & wellness benefits.
Some of these benefits include:
Reducing muscular aches and pains

Back, Foot & Face Exfoliation Services Improves  circulation

Reducing anxiety to foster peace of mind

Bridging the mind – body connection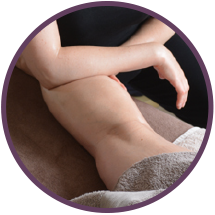 THE STEAMROLLER
This most popular treatment. Delivers a full body massage. Deep Pressure – Deep Tissue Massage as required for the Full Duration.
Includes Deep Heat and natural Medicinal quality Essential Oils used Specifically for Muscle Pain .
60 min – $120.00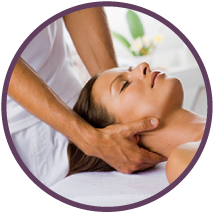 PRINCESS MASSAGE
This relaxing tip to toe massage experience focuses on your feet, hands  and head.
Using Certified Pure Therapeutic Grade Essential Oils, you will be taken on a sensory journey which includes a natural citrus sea salt exfoliating back scrub as well as a guided meditation journey which will take you way to an imaginary oasis of pleasure .
60 min – $120.00 | 90 min – $150.00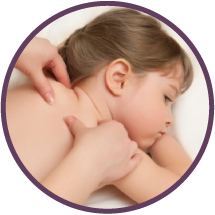 KIDS (Pediatric Massage Therapy)
We welcome children at Heart & Soul Massage & Healing Studio.
Whether your child is an excelling athlete OR is studying too hard OR just needs some TLC.. We find that children really benefit from Massage Therapy. Kids feel stress too!
We will take $10.00 OFF your child's first massage experience!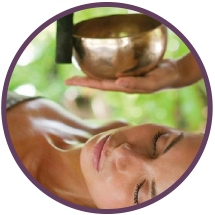 HOLISTIC MASSAGE
Holistic Massage is a combination of both hands on and energy therapy to create overall balance on the physical, emotional, and energetic level.  Each session is individually tailored and can incorporate any of the following to enhance your sensory journey-: Swedish Massage, Acupressure , Aromatherapy , Indian Head Massage, Reflexology, Shamanic Reiki,  Aromatherapy, Guided Imagery/Meditation Techniques , Sound Healing and/or Chakra Balancing
60 min – $120.00 | 90 min – $150.00

COUPLES MASSAGE
You and your partner may engage in a massage therapy session together in a cozy room with 2 tables and a fireplace in order to help each other feel more comfortable experiencing a massage; this is especially true if your partner is attending their first massage therapy session and will feel more at ease with you there. Couples massage can also be used as a way for you and a romantic partner, loved one or friend, to spend quality time together and become closer in your relationship.
60 min – $120.00 | 90 min – $150.00

ADD $30.00 to any Massage Therapy OR SIGNATURE Treatment
and receive any one of the following :

Let Your Light Shine
A truly luxurious experience, enjoy a gentle REJUVENATING  EXFOLIATION FACE TREATMENT followed by an exquisite face , neck and head massage  with Acupressure.

Sea Salt Scrub
Add a  PEPPERMINT or CITRUS FOOT OR BACK SEA SALT SCRUB using premium essential oils  to any massage treatment

Indian Head Massage
Indian Head Massage – (Champissage),  is a form of relaxation massage using essential oils and focuses on stimulating energy centres in the face, head, neck, shoulders, upper back and upper arms .  It is very relaxing and has a balancing effect on the recipient as it helps them to release stress and tension creating a sense of peace and well being.